O-Shot® for Women - Sunny Isles Beach, FL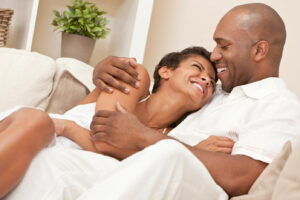 Gousse Urology is a trusted and reputable provider of O-Shot® services in Sunny Isles Beach. Healthy adult females experiencing low sexual desire and libido should make an appointment to visit our facility for a consultation with our chief urologist, Dr. Angelo Gousse. You may be eligible for our new O-Shot® treatment to reverse your sexual dysfunction issues.
Many healthy adult women will still experience sexual dysfunction because of natural factors like menopause, old age, and childbirth. The symptoms associated with most sexual dysfunction problems include sex pain, low libido, urinary incontinence, vaginal dryness, and inability to achieve orgasm.
Fortunately, you do not have to suffer from these problems any longer. Contact Gousse Urology at (954) 362-2720 to schedule an appointment to see Dr. Gousse about your condition. Based on the initial consultation and urologic examination, he will let you know whether you are eligible for the groundbreaking and highly effective O-Shot® treatment.
What is the O-Shot®? 
The O-Shot® is a 100% natural solution for treating female sexual dysfunction. It requires no surgical or invasive techniques other than a needle in your arm and your genital region. But you will have a local anesthetic gel applied to your genital area to numb the injection site so that you do not feel anything.
The O-Shot® solution primarily contains platelet-rich plasma isolated from your blood. Once isolated, it is enriched and injected into your damaged clitoral and vaginal tissues to heal them. From there, it will take up to four months to stimulate your stem cells and heal your damaged clitoral and vaginal tissues entirely. Then, you will enjoy the full sexual health benefits associated with this treatment. 
What are the Benefits of the O-Shot®? 
The main objective of the O-Shot® treatment is to rejuvenate and restore your sexual desire and sexual functionality. Here is a list of the full benefits you can expect to experience four months after getting the O-Shot® treatment:
Longer and higher intensity orgasms
Increased sexual stamina
Increased production of natural vaginal lubrication
No sex pains
Tighter vaginal opening
Increased libido
Enhanced sexual stimulation
Every female patient will experience at least some of these sexual health benefits, but many experience all of them. Either way, you can expect a significant improvement to your sexual health up to four months after getting the O-Shot® injections.
How Is the O-Shot® Procedure Performed? 
Dr. Angelo Gousse, an experienced and licensed urologist, will perform the O-Shot® procedure at our Sunny Isles Beach facility. He is also the founder and chief urologist of Gousse Urology. Therefore, you can have peace of mind in his performance as a trained and experienced urologist.
Here are the usual steps of the O-Shot® procedure:
Gousse extracts a sample of blood from your arm
Gousse spins your blood sample in an FDA-approved centrifuge device until platelet-rich plasma gets extracted from it
Gousse enhances and converts the platelet-rich plasma into a platelet-rich fibrin matrix
Gousse puts a local anesthetic gel on the vaginal and clitoral tissues so that you don't feel anything during the injections
Gousse performs the O-Shot® injections containing the platelet-rich fibrin matrix into the damaged clitoral and vaginal tissues
The O-Shot® procedure should be over within 30 minutes.
When Can I See My O-Shot® Results?
Wait a couple of days to notice the early results of the O-Shot® procedure. Then, over the next several weeks and months, you will begin to feel more positive effects on a gradual basis. Your sexual desire and stimulation will continuously improve up until about four months. That will be when your genital tissues and nerve cells have been fully rejuvenated and repaired.
Ready to Schedule Your O-Shot® Consultation in Sunny Isles Beach? 
Contact our Sunny Isles Beach facility at (954) 362-2720 or use our contact form to set up a consultation to discuss your female sexual dysfunctions. 
O-Shot® FAQs in Sunny Isles Beach
Does health insurance pay for O-Shot®? 
No, most health insurers offer zero coverage for the O-Shot® procedure. They consider it an elective procedure rather than a medically necessary one.
How much is the O-Shot®? 
You will find the estimated price after your initial urologic examination with Dr. Gousse. There is no fixed price for the O-Shot® treatment.
How often do I need to get the O-Shot®? 
About every 3 to 4 months, depending on the status of your physical, urological, and sexual health.
Why Choose Dr. Gousse for My Sunny Isles Beach O-Shot®? 
Dr. Angelo Gousse brings over 25 years of experience as a licensed and certified urologist to every patient. He has treated the sexual dysfunction problems of hundreds of women throughout his career, all with positive results. Now, he can do the same for you.