O-Shot® for Women - Royal Palm Beach, FL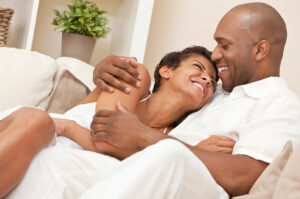 Are you no longer enjoying sex with your partner? Are you having problems achieving orgasm and sexual satisfaction? If you answered "yes" to any of these questions, you may want to consult our chief urologist about your eligibility for the new innovative treatment called O-Shot®.
Gousse Urology created this advanced treatment for female sexual dysfunction to eliminate the need for surgery while offering an effective way to reverse sexual health problems.
The O-Shot® has the potential to reverse the following sexual health issues in women:
Inability to orgasm
Sexual pain and discomfort
Urinary incontinence
Lack of sexual interest or satisfaction
Are you ready to eliminate these sexual health problems once and for all? Contact us at (954) 362-2720 or use our contact form for additional details.
What is the O-Shot®? 
Many women now demand the O-Shot® treatment because it is a highly effective non-surgical treatment for female sexual dysfunction. The O-Shot® procedure involves the urologist drawing blood from your arm and extracting vital platelet-rich plasma from the blood to create a natural injectable solution for your vagina and clitoris.
The O-Shot® treatment is 100% natural and comes with no side effects. It is also a painless procedure that takes about 30 minutes to perform. When it is over, you can return home without any recovery time or overnight stay needed.
What are the Benefits of the O-Shot®? 
The O-Shot® has many positive sexual health benefits for younger and older women. Those health benefits include one or more of the following for each woman:
Reduced urinary incontinence symptoms
More vaginal lubrication
More sexual stimulation
More sexual satisfaction
More sexual desire
More sexual stamina
More orgasms
Most women look forward to achieving and maintaining orgasms again. The O-Shot® will likely restore your sexual satisfaction by allowing you to maintain longer and more intense orgasms. Contact us for more information.
How Is the O-Shot® Procedure Performed? 
The O-Shot® does not require you to get surgery or incisions. You only need to get a few needles inside you with zero health risks.
Here is what you can expect to experience from the O-Shot® procedure:
The urologist draws blood from you.
The urologist isolates platelet-rich plasma from your blood by rotating it inside an FDA-approved centrifuge device.
The urologist enhances the platelet-rich plasma into a platelet-rich fibrin matrix.
The urologist applies a local anesthetic to your clitoris and vagina.
The urologist injects a platelet-rich fibrin matrix into your clitoris and vagina.
The local anesthetic helps ensure you do not feel pain or discomfort during the procedure. Contact us if you have any questions.
When Can I See My O-Shot® Results?
Within a couple of days, your stem cells will start to repair the damaged vaginal cells and nerve tissues. The repair process will continue for around four months. By that point, your vaginal tissues and sexual functions should feel fully restored.
You will reach your sexual peak and highest level of sexual satisfaction at the four-month mark. However, these positive feelings will not last unless you undergo another series of O-Shot® injections at Gousse Urology. Dr. Gousse will inform you how often you must return for more injections.
Ready to Schedule Your O-Shot® Consultation in Royal Palm Beach? 
Does the O-Shot® sound like a treatment that could help you regain your sexual functionality and satisfaction? Call us at (954) 362-2720 or use the contact form to learn more about our services and their effectiveness in overturning female sexual dysfunction.
O-Shot® FAQs in Royal Palm Beach 
Do I qualify for the O-Shot® procedure? 
The primary eligibility requirement for the O-Shot® procedure is that you are a healthy adult female with no vaginal injuries or diseases. Dr. Gousse will give you a complete urologic examination and review your health history to confirm whether you meet these eligibility requirements. If you do not meet them for some reason, the doctor will recommend alternative treatments for your sexual dysfunction problems.
Does my health insurance coverage pay for the O-Shot® expenses?
The average Florida health insurance provider does not offer coverage for the O-Shot® treatment because it is an elective procedure. On the upside, Gousse Urology strives to provide affordable and competitive prices on all our urologic therapies, including the O-Shot® treatment. Contact us to learn more about our method of pricing.
Why Choose Dr. Gousse for My Royal Palm Beach O-Shot®? 
South Florida may have several urologists and urology clinics to receive treatment for female sexual dysfunction. But few offer the same revolutionary and innovative treatments as Gousse Urology.
Dr. Angelo Gousse, the founder of Gousse Urology, has spent over 25 years creating and administering new effective treatments for common sexual and urologic health issues. He also made the innovative O-Shot® treatment for female sexual dysfunction problems. Soon after receiving the O-Shot® injections, you should feel your sexual functionality return within days and weeks.