O-Shot® for Women - Cooper City, FL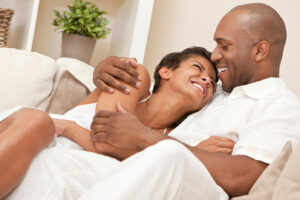 Have you noticed a negative impact on your sexual performance due to childbirth or menopause? If so, you could benefit from an innovative new treatment called O-Shot®. It is a natural, non-surgical method for restoring sexual function in women.
Gousse Urology currently accepts appointments from new and existing patients in Cooper City. Please contact and make an appointment for a consultation with our chief urologist if you experience any of the following adverse sexual health symptoms:
Lack of interest in sex
Urinary incontinence
Pain while having sexual intercourse
Difficulty getting an orgasm
The O-Shot® treatment may be a practical and effective solution if you are a woman suffering from these problems. It is a fast, painless, and non-invasive procedure to rejuvenate your sexual health and functionality.
Call us at (954) 362-2720 or send a message on the contact form for more details.
What is the O-Shot®? 
The O-Shot® is a natural medical procedure where the doctor injects stimulated platelet-rich plasma into your clitoris and vagina. The platelet-rich plasma directly comes from your blood, eliminating any risk of side effects from the injections because it is a natural substance from your body.
Extracting platelet-rich plasma from your blood and injecting it into your clitoris and vaginal will rejuvenate your clitoral and vaginal tissues by stimulating cell growth. Then you should experience a higher degree of vaginal sensitivity in the days, weeks, and months.
What are the Benefits of the O-Shot®? 
The O-Shot® may be the one solution for restoring your sexual health and helping you regain bodily control. Aside from reducing urinary incontinence symptoms, the O-Shot® enhances your sexual stamina, sexual stimulation, and overall sexual satisfaction too. Other potential benefits include more sexual desire, increased vaginal lubrication, and a tighter vaginal opening for greater organism intensity and frequency.
How Is the O-Shot® Procedure Performed? 
The O-Shot® is a fast and innovative procedure that should take about 30 minutes to complete. The process is as follows:
The doctor or nurse will draw a blood sample from your arm
The doctor or nurse will put the blood sample into a state-of-the-art centrifuge device (FDA-approved).
The device will rotate the blood to extract its platelet-rich plasma and separate it from the blood
The platelet-rich plasma is enhanced and converted into a unique platelet-rich fibrin matrix
The doctor applies a local anesthetic gel to your vaginal and clitoral tissues to numb them
The doctor injects the platelet-rich fibrin matrix into your vaginal and clitoral tissues
You will be amazed by the speed and professionalism of this procedure. Dr. Angelo Gousse is a careful and experienced urologist who provides the O-Shot® treatment to female patients.
When Can I See My O-Shot® Results?
After the injections, your damaged vaginal and clitoral cells take about four months to rejuvenate fully. Meanwhile, you should feel the first positive effects of the treatment within days following the procedure. You will continue to gradually feel more positive effects on your sexual health as time goes on.
Ready to Schedule Your O-Shot® Consultation in Cooper City? 
Gousse Urology is ready to serve all female patients in Cooper City and other nearby locations in South Florida. Call us at (954) 362-2720 or use our contact form to schedule an appointment to discuss your condition with Dr. Gousse. He will perform an initial urologic examination to understand your urological health status and the best treatments for your sexual dysfunction problem, such as the O-Shot®.
O-Shot® FAQs in Cooper City
 Is the O-Shot® effective? 
Yes, most patients experience intense positive effects from the O-Shot® procedure. It has a high chance of restoring your sexual stimulation, satisfaction, interest, and stamina in about four months following the procedure.
Of course, each patient experiences results at different intensities and lengths. But, no matter what, you should feel some sexual enhancement from the procedure.
Will my health insurance plan pay for some of the O-Shot® expenses? 
The most likely answer is no. Many Florida health insurance companies believe the O-Shot® is not medically needed. Instead, they view it as an elective procedure. That is why they will not offer coverage to help you pay for the O-Shot® treatment.
The good news is that Gousse Urology offers competitive and affordable prices for our O-Shot® treatment. Contact us to learn more about them. Each price is based on the patient's condition and sexual health status.
Are there any toxic ingredients in the O-Shot®? 
No foreign, chemical, or toxic ingredients exist in the O-Shot® solution. In fact, 100% of the O-Shot® solution comes from your blood. So, it is perfectly safe for you to receive. 
Why Choose Dr. Gousse for My Cooper City O-Shot®? 
You should choose Dr. Angelo Gousse because he has nearly three decades of experience as a licensed and professional urologist in Cooper City and other locations. South Floridians trust Dr. Gousse's skill and talent for treating female urologic health problems like sexual dysfunction. He is one of the best urologists in South Florida.